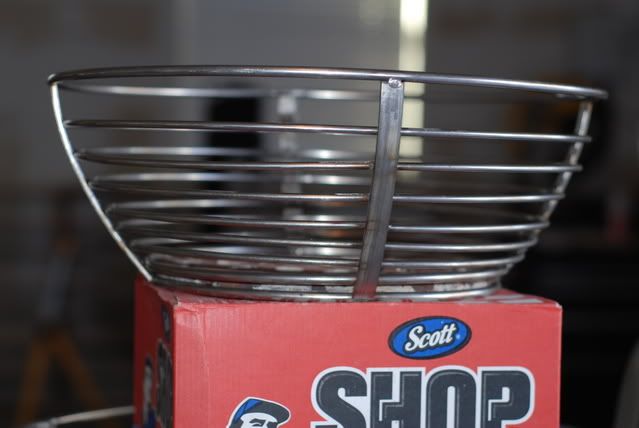 I need to make a bunch of these stainless bowls and am not sure what is the best approach for a jig. This bowl is made with separate rings, but I think I could make them faster if I spiral the wire, roll one long piece instead of multiple single rings.
The two lowest rings must be separate rings, but from there on up a spiral is OK. The spiral material is 3/16" round bar. The two bottom rings are 1/4" round bar.
The bowl dimensions are 9" OD at the base, 15" OD at the top and five inches tall. Spacing between spiral rings is approx. 1/2". Four 1/8"x1/2" vertical flat bar pieces support the wire.
thanks for the help. tom