Hey guys: I finally completed my tig cart and cooler for my 350 I purchase a year ago. This has been a project from dumpster diving and cheating the bartender of some time. I built up from my 252 Runner kit, a frame to support my 350 and cooler on time...fairly stable too.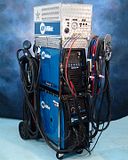 2" PVC rack for my filler rods...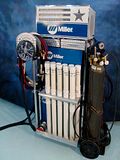 Quick change valve couplers for my different torches (high amp, Mid amp flex, and micro)...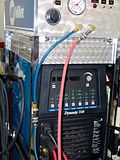 A tig torch tree to hold all my leads...