This system I used Solarflux to back the weld, it was a ton of work. Now I backpurge, costs quite a bit in gas but the labor saved makes up for it. Here's another system I built with the backpurge setup.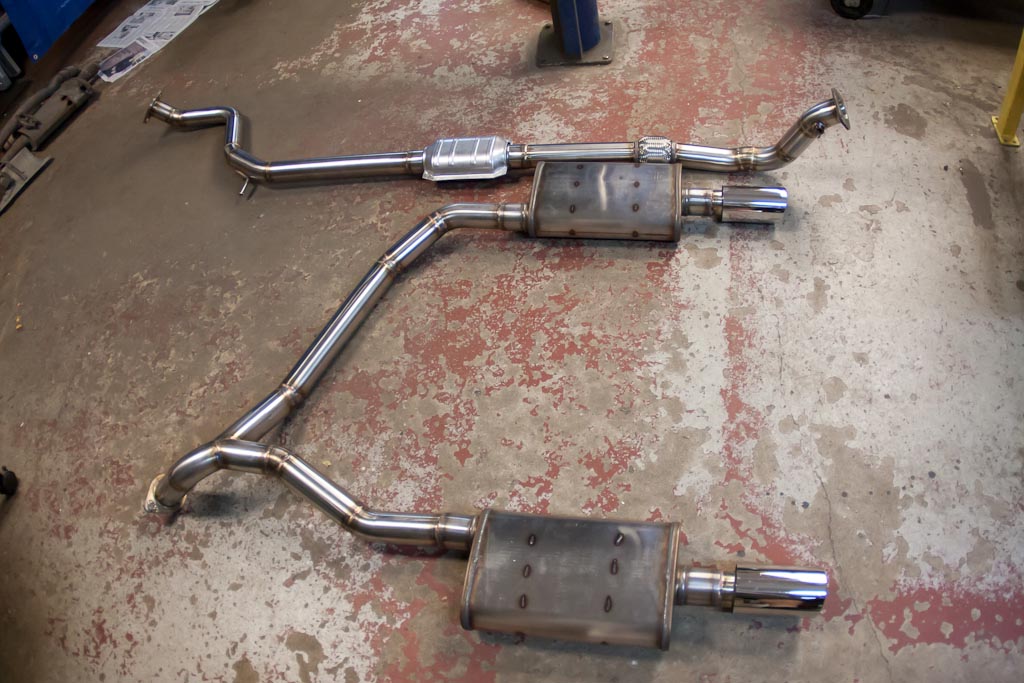 Stainless Steel Dual Exhaust - Mint Design
Or here is a stainless midpipe section that I did the welding on. Customer did all the cutting, I just prepped the surface and welded it.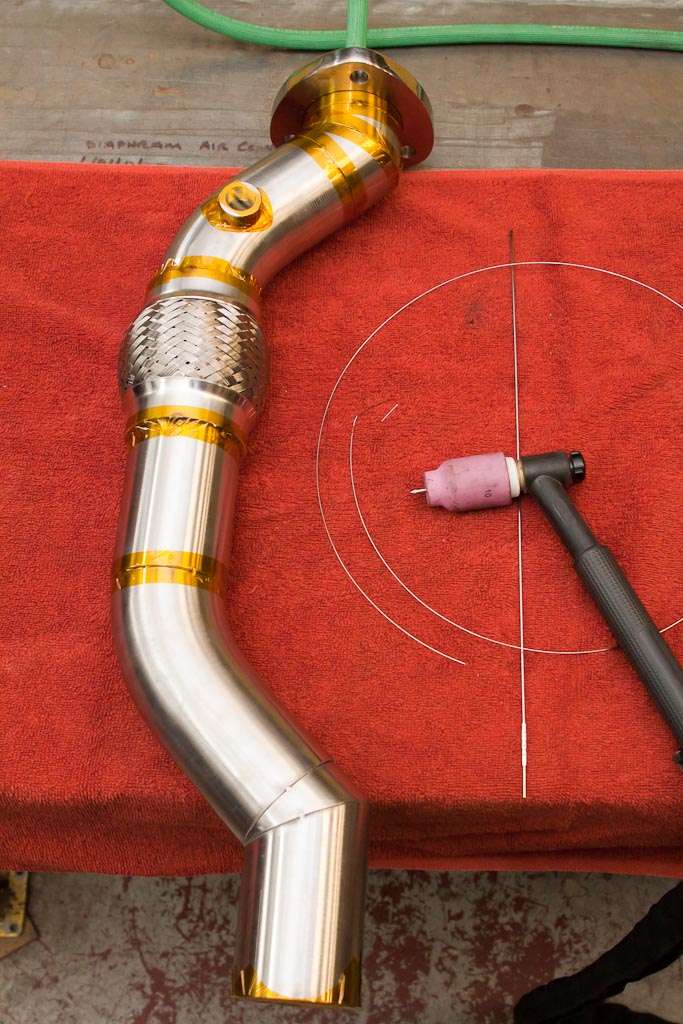 Stainless Midpipe Section - Mint Design
The biggest piece of advice I have for SS welding is to get a piece of scrap, measure the thickness, figure out your 1A to 0.001" thickness and set your TIG welder to be 20% higher than that. That way it gives you some reserve if you need a bit more oomph, but you most likely be in the 60-80% range on your pedal anyways. Then lay some beads, lay some cold beads and lay some hot/overheated beads (terrible grey/black welds)...so you know what a bad weld looks like. Then work your way in between a cold and a hot bead to see what the proper heat input looks like. Ultimately you should try and make samples to destroy. I don't do much destructive testing anymore...but when I was first learning I welded up lots of scraps and tried to break all of them. Then I began doing non-structural stuff (artsy stuff) where the weld strength isn't critical at all. Over time when your confidence grows you can take on bigger projects. A lot of the stuff I'm doing is nothing compared to guys on here though!