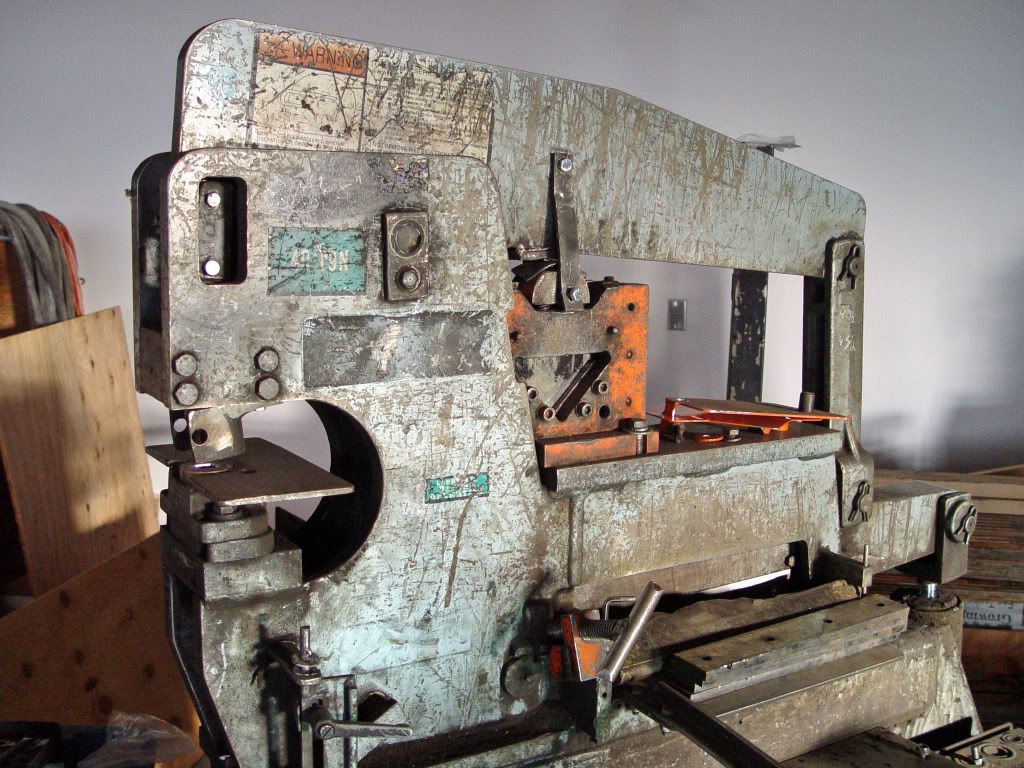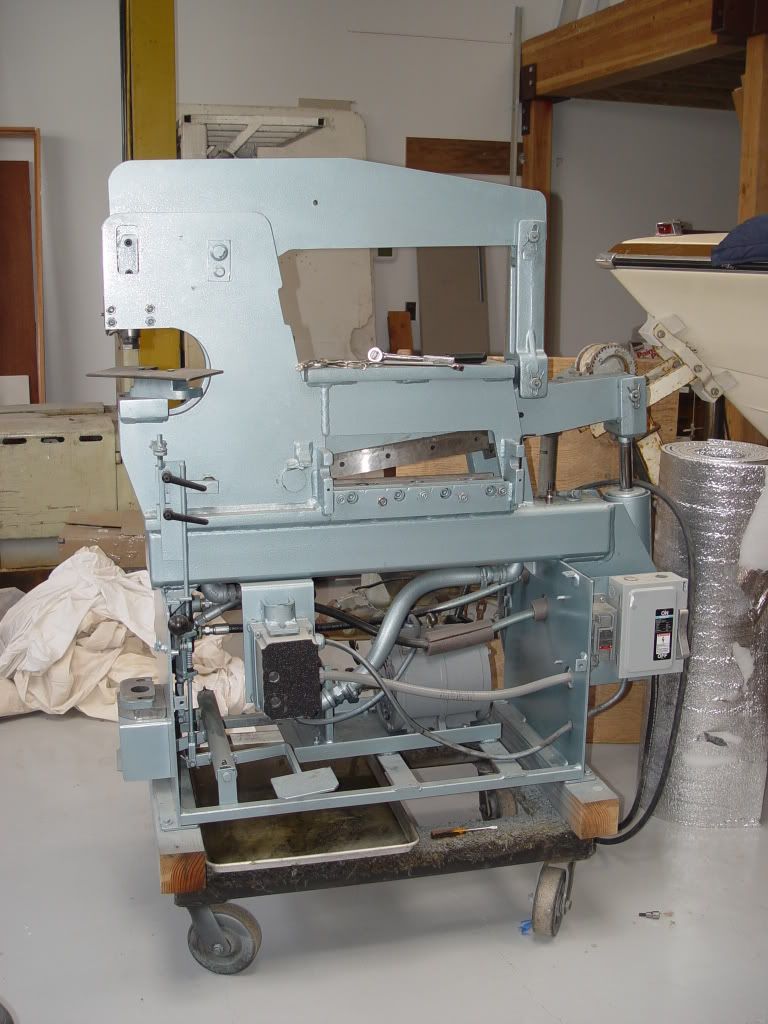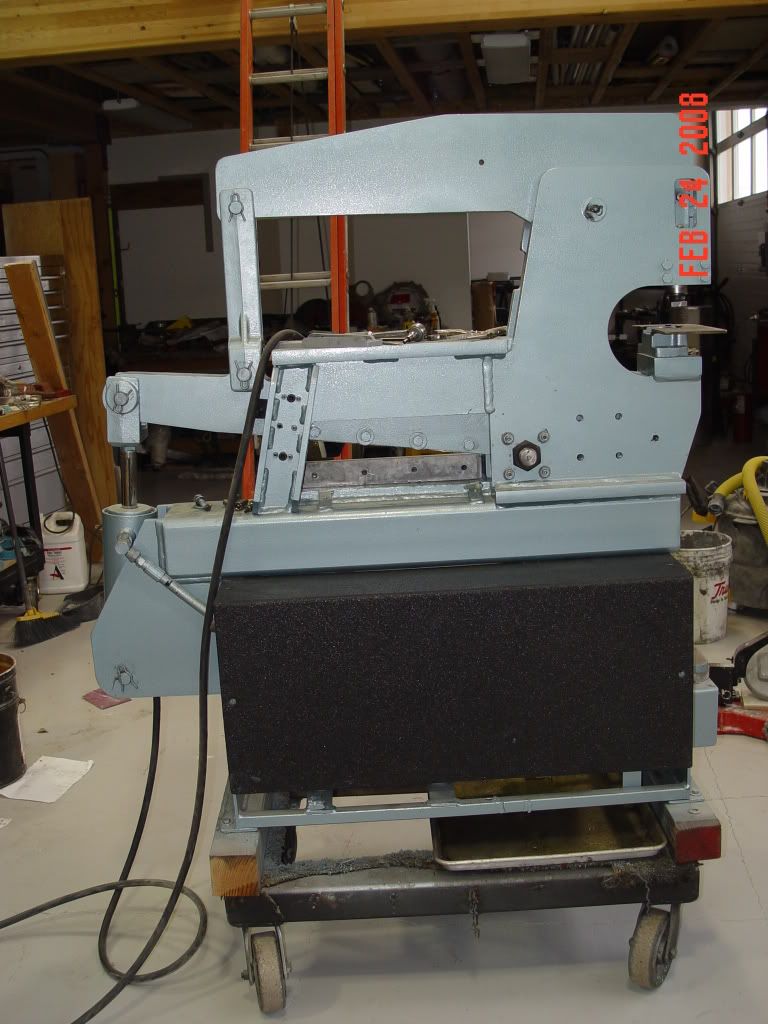 I had always wanted to find an affordable Scotchman to add to my shop but the unit and shipping costs were prohibitive. I finally found one in my local area from a small trailer manufacturing place that was going out of business. I should have known by the condition of the business that I was in for a real project. The place was filthy with junk scattered all over. I was not surprised that the fellow was changing professions.
Anyway, I took the thing back to my shop and took a great deal of time removing ugly patches and pulling it apart. Bolts were missing, parts were missing, and it was generally beat up. The magnetic starter had been over-ridden and any kind of safety device removed. Fortunately Scotchman is very helpful and I was able to get good schematics and purchase any part I needed.
I pulled the thing completely apart removing all of the paint as I ground off welding patches, straightened out pieces and replaced damaged pieces. I had the knives reground and assembled it from bottom up replacing hoses and wiring. I straightened out the shrouds (which take a lot of beating) and had Linex apply a urethane bed coating. As you see it now it is almost completely assembled with only a few parts to install on the angle shear and the punch.
I have heard that these are really useful and look forward to using it.
Jim