Got a little more done on the scaffolding. I made up some corner posts to attach the kick board & cut some slots for the corner tie downs.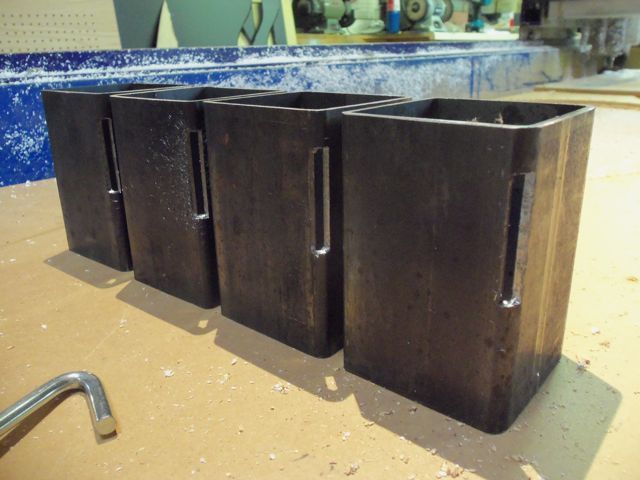 Capped off & welded. I put a short collar over the receivers to make dropping in the railing parts easier.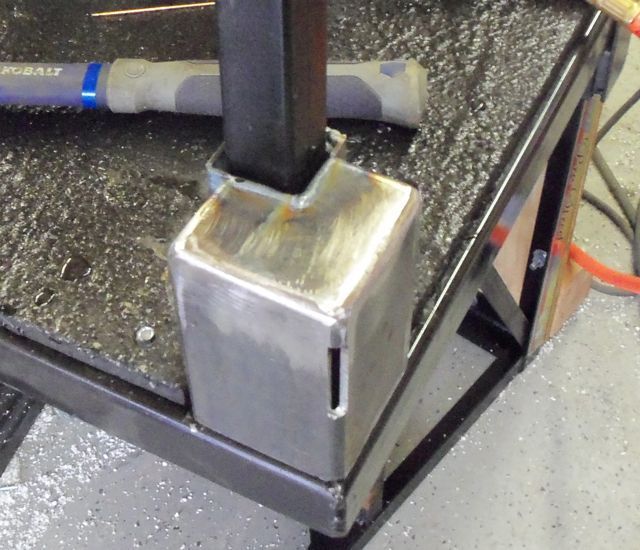 Got the frames for the kick boards welded up. Installed the tie downs to take the wobble out of the railings.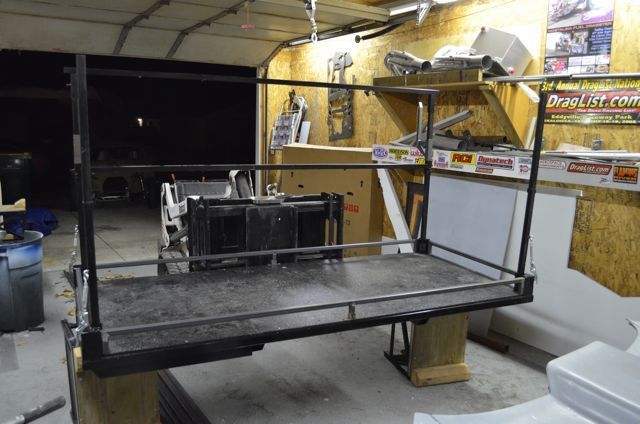 Made up a pair of racks to hold 2''x4'' framing lumber.