I've had the material to build scaffold for the track loader for a few years now. I finally had a sign that I had to build 1/2 way in the ditch and the thought of lugging that heavy scaffolding out to the job site 1 more time & shoring up the low side & on soft ground to boot, I decided now was the time.
I had to get the sign up quick, so I got the scaffold done just far enough to use. I have a bunch of finish work to do, attachments to make & a rack to store it and the attachments on the trailer. but I am happy with it so far. It is so much more solid to work on than the scaffold I've been using for years.
I can pick it from the side or the end depending on work area restrictions.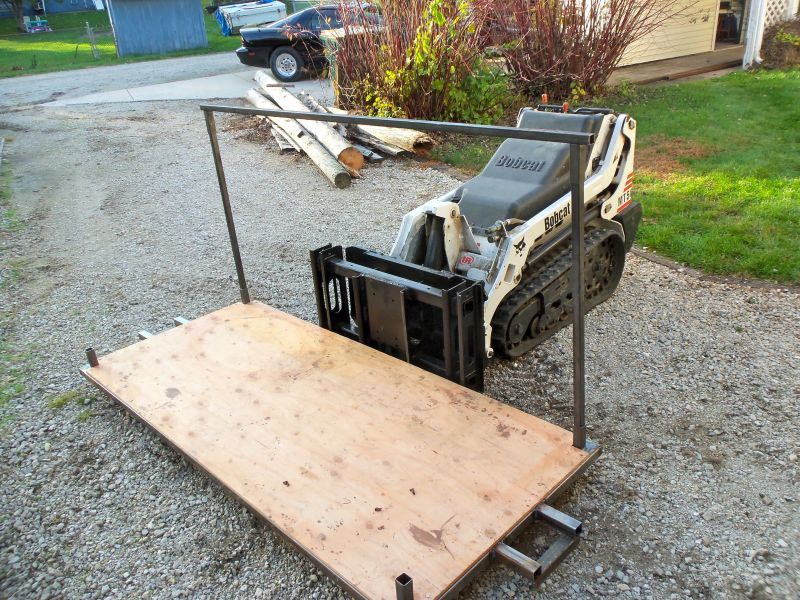 A real time & back saver is being able to load everything on the deck before it goes up. Make shift 2''x4'' panel holders for now.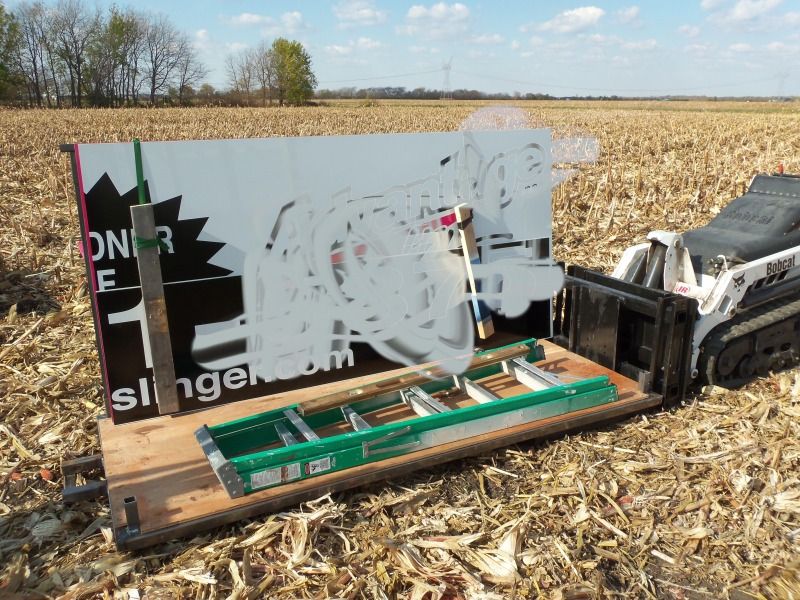 The ladders lock onto the ends and become adjustable legs to help support the deck. I plan to change these a little. I'm going to put receivers under the deck & have adjustable ladder brackets side in the receivers. The ladder rungs are 12'' apart, so it would be nicer to have a 6'' adjustment on the bracket to give me more ladder settings to level the deck. Also, the side I pick I'll make a latch that slides in the receiver to lock the deck to the track loader forks.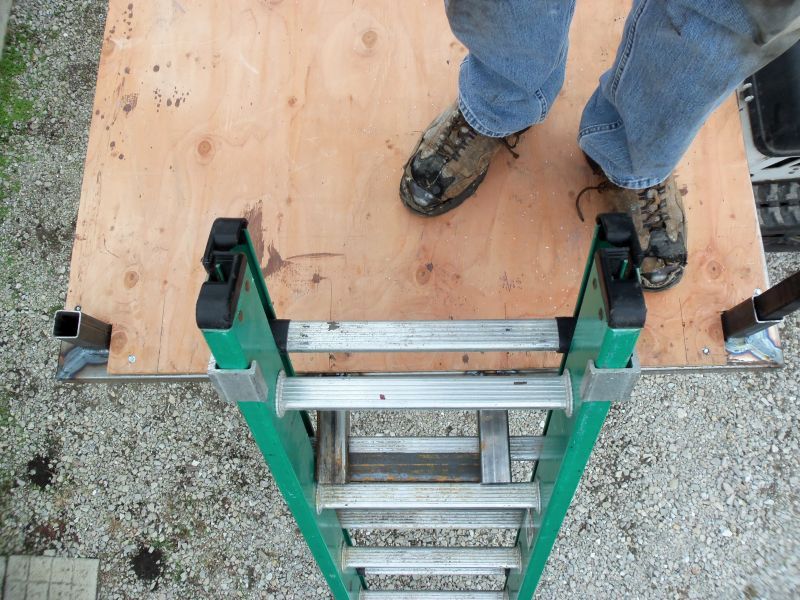 This set up gets me up 6' which covers a good share of what I do. (didn't cover this install though, so I had to use a step ladder still to reach the top). I plan to make a set of forks for the backhoe attachment that will get me up 11'. That will cover 99% of all the installations I do. Then I won't need that step ladder to reach the top of the sign anymore. Over reaching to put that last screw in rather than climb down to move the ladder over a foot should be a thing of the past now. Working off a sold deck rather than step ladders & extension ladders will be a welcome change, especially on windy days. I can't remember the times I've prayed a gust of wind wouldn't come along as I was teetering on a ladder with a 4'x8' panel or a 16' 2''x4''.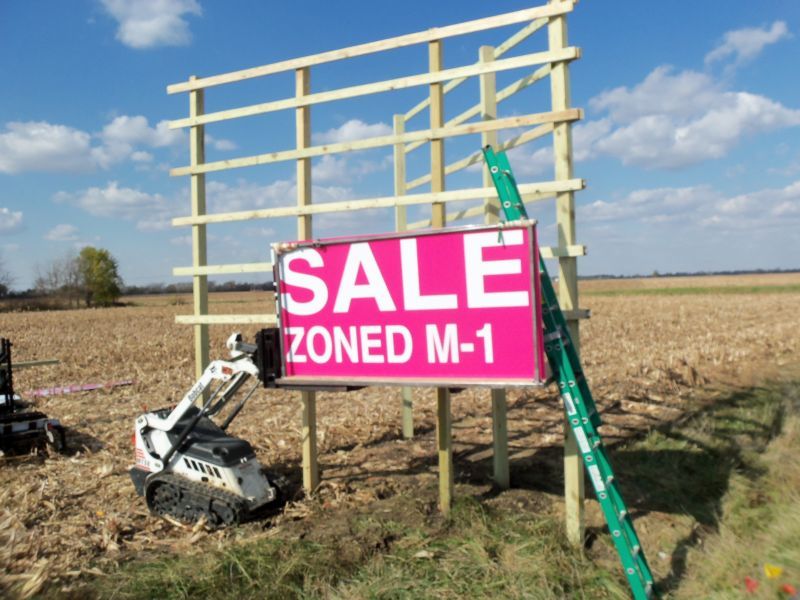 Still a long way from done, but this takes so much of the back work out of a sign installation, I'm motivated to get it done soon.