Sorry, I haven't gotten by here much lately. It's been a very busy year, so I'm not complaining, especially in this economy.
Last spring the top blew off the fireplace chimney. Too much heat & smoke turned it brittle & it broke like dried leaves. They have to be special ordered around here, they're expensive & we've gone through 2 in 11 years. So, I took a couple hours & made one out of .080 aluminum sign cut-offs.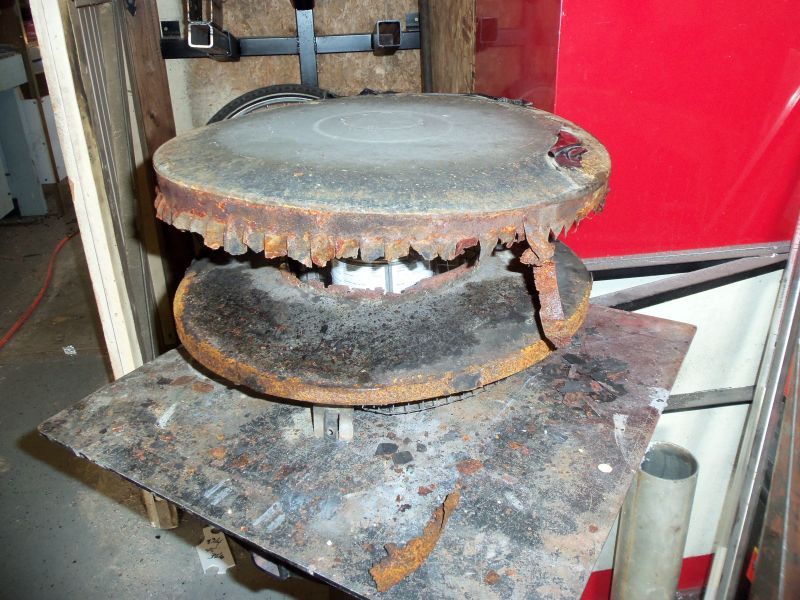 At a sign shop, you use what you have. Made a template out of scrap vinyl.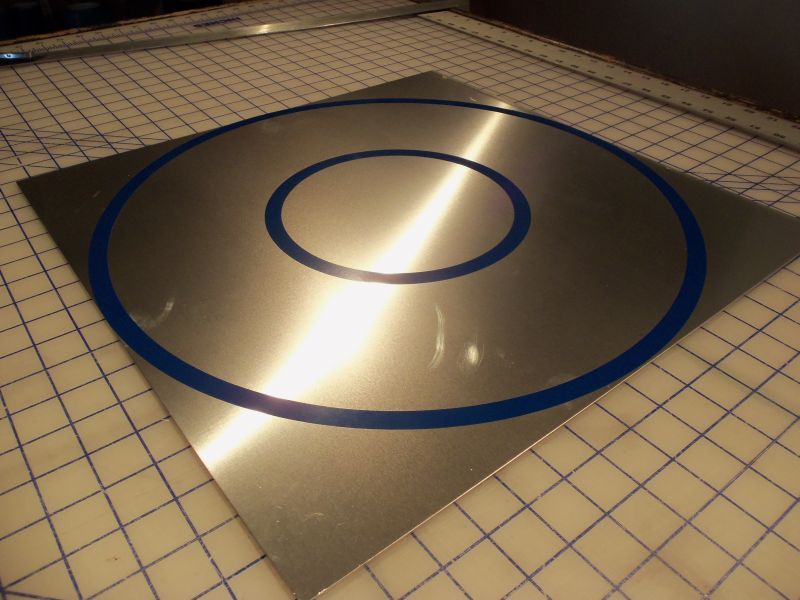 Wheeled a little pitch in the top & bottom pieces for water runoff.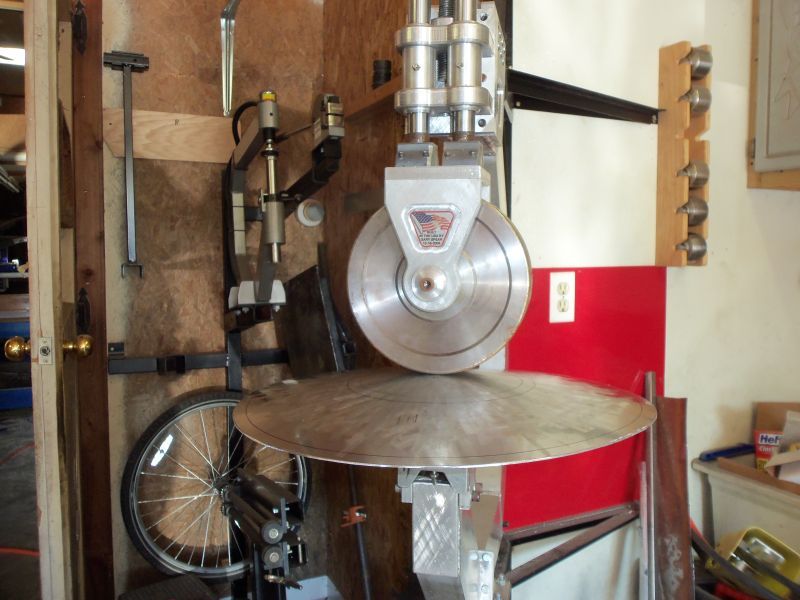 I don't have tipping dies for the bead roller, so I picked something close & went with it