Last week I decided to buy a Makita portable band saw because I want to use it to cut out small brackets and tabs.
For the past 30 years I have been using a hack saw and finally got sick of that!
Of course you are not going to safely cut a small bracket out while holding the band saw in your hand, so a stand was needed.
I just cut some 1-1/2 inch box tubing and used 1-1/2 inch channel for the base.
The Makita has two threaded holes in the top of it and I used these to secure the saw to the frame.
A small tab on the right sticks out and the saw body sits on that.
I also made a larger table for the saw to replace the tiny sliver of metal that came with it.........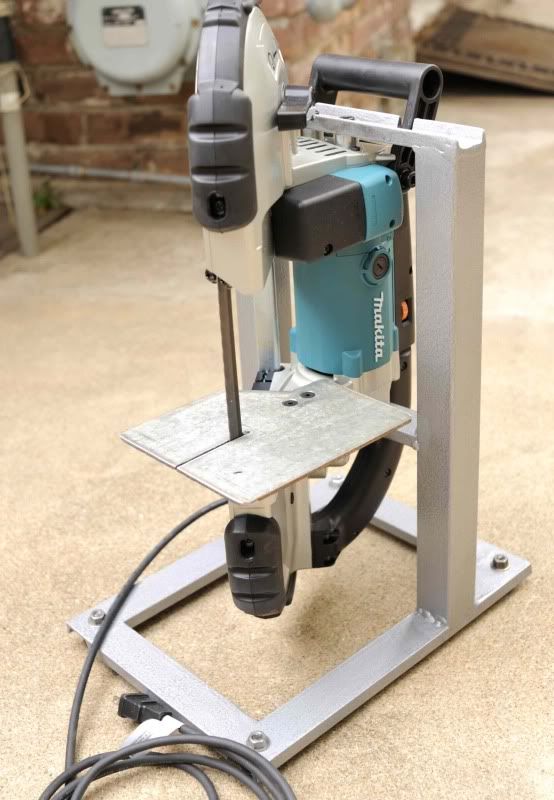 The saw is rock solid. All I have to do is grab the handle and carry it where ever I need to go.
pg