I am pretty much a self taught neccessity-turned-hobby welder. Started out with an old Lincoln buzz box and a can of 6011/6013 rods doing repair/fabbing on old equipment growing up on a ranch. Done all kinds of stuff, but this is my first "big" project to make a refined finished product.
I wanted a full size roof rack for our Hummer H2. We goo off roading and camping with it, and we are a family of 6 with a 100 lb Lab, so we have lots of gear.
After looking at the industry standard, Gobi racks, I decided I did not want to spend $2500 on a roof rack, so I decided to try and make my own. I thought about many different options, and chose to go with square tubing instead of round. I think it suits the truck better, since the Hummer is a very square, angular design. It took about 6 months of working mornings before work and weekends.
Oh yeah! I used a Hobart Handler 140 with gas.
Warning! Lots of pictures!
I built a quick jig for assembling the corners. It worked well, as the frame came out dead on square. Here is the corner jig in action: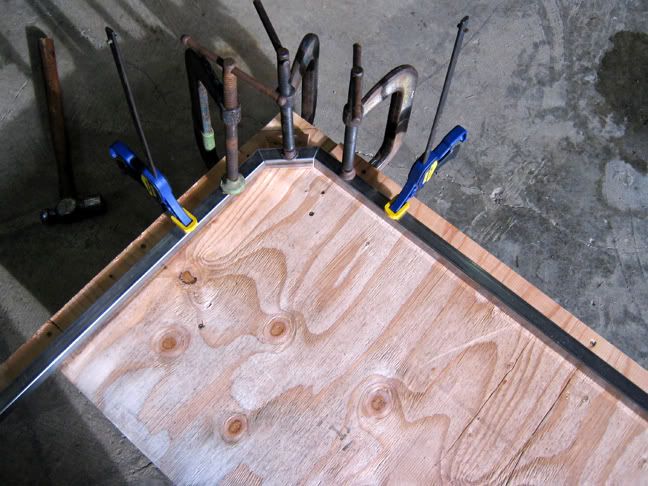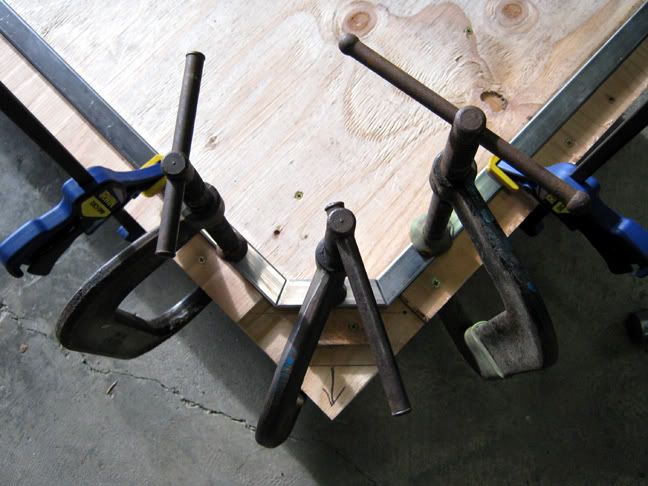 Here is the last corner going together: