Not a welding rig but I got a little welding in on the set-up. Being a sign shop truck, the first priority was to get it marked.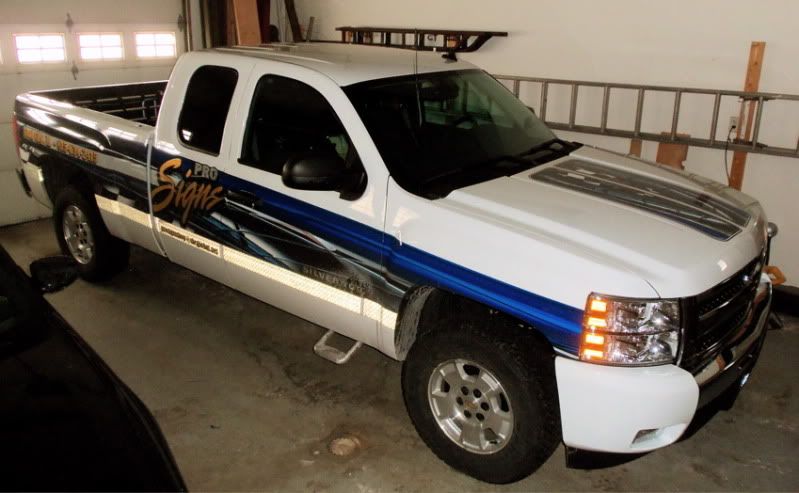 Then I looked for side mount toolboxes. I couldn't find any that had all the features I was looking for, co I bought a set that was close & chopped them up.
I fabricated a couple deep wells for the front 2/3's of the boxes to handle larger things like tool boxes & drill cases.