Just wanted to post a couple of pics of the cart I made to hold my Dynasty 200DX and the water cooler and argon bottle.
This turned out to be a very compact cart and rolls and turns with a single finger........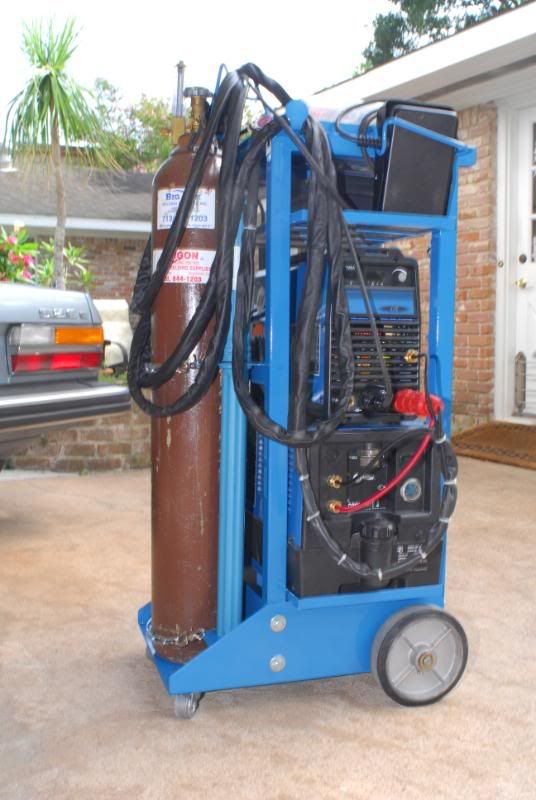 I modeled this off Miller's cart but I have put 2 inch swivel wheels under the gas bottle. This makes it easier to move the cart. Miller uses no wheels there and you have to tilt the cart to move it.

For the shelving I used 1/8 inch thick stainless steel plate.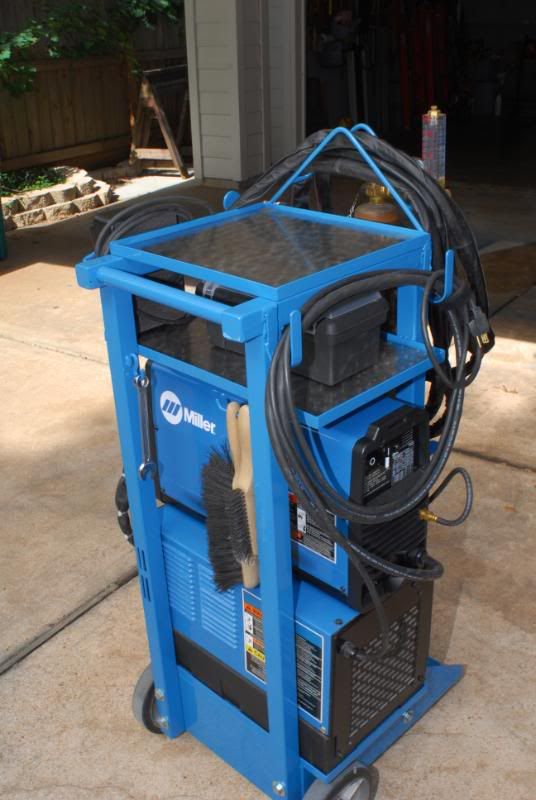 I put a switch and receptacle on the cart.
The toggle switch turns on the water cooler and the other outlet is always on and I use that for the grinder.




pg