Hello all,
I am going to buy a tubing bender soon and didn't want to spend the $100+ for a stand. I also wanted something that could be used in multiple ways. Finally, I didn't want to take up a bunch of space when not in use.
Here's my solution: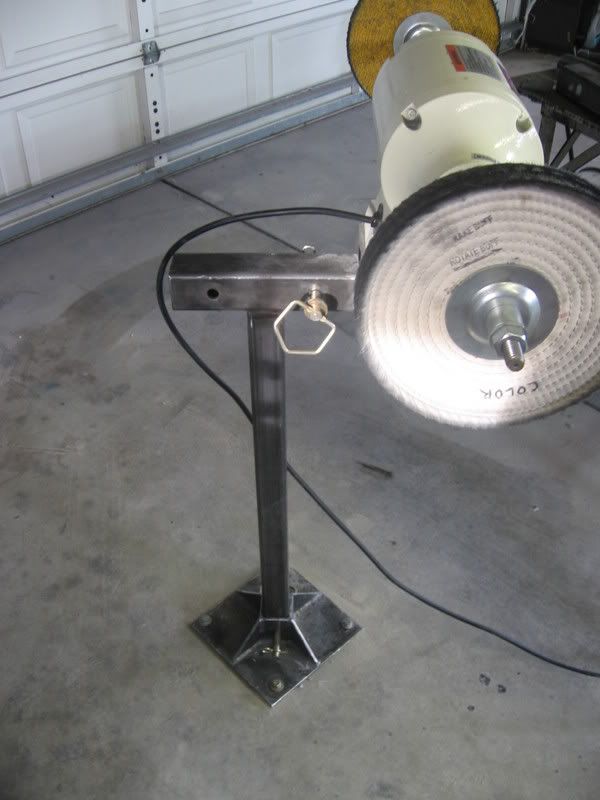 I have a plate assembly that is attached to the floor. The 'reciever' actually goes into the floor an additional 3 inches. I had to bust a hole for that. I did this to have enough support and have the unit only 3" off the ground.
I can drive/park a car over it and a tire hitting it shouldn't hurt anything. I'll paint it yellow but I'm sure I'll trip over it sooner or later.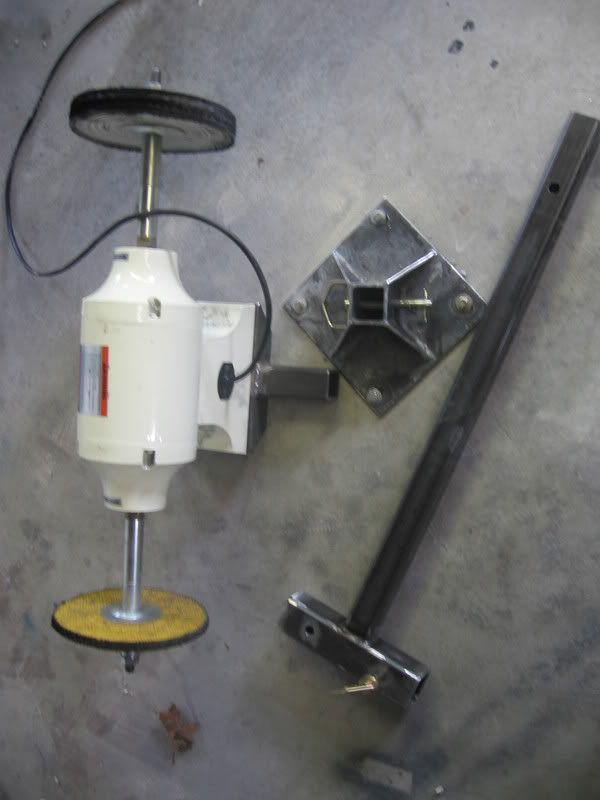 There's a reciever at the top as well, so I can change out those tools that need space but aren't used every day. I threw the buffer attachment together with scrap, I'll have to buy some more steel for the bender or anything else.
Pics of welds. I tigged it. Probably overkill, but good practice.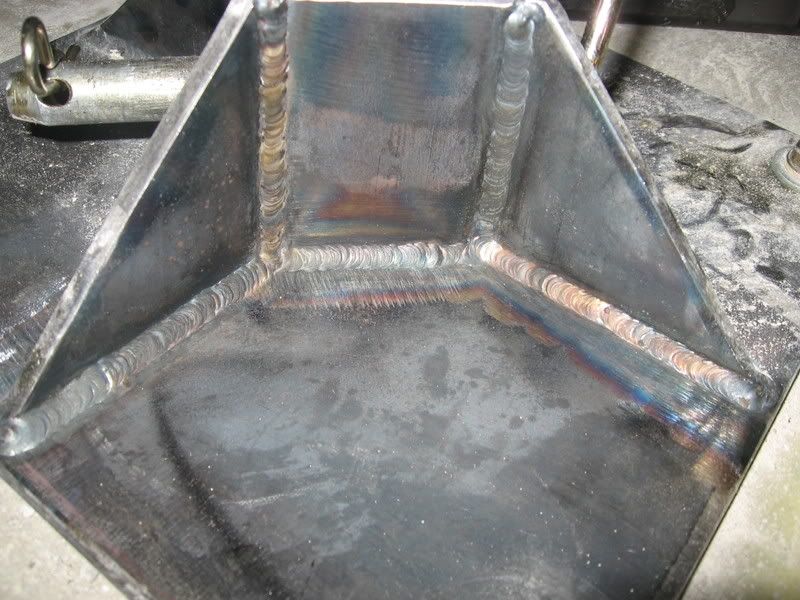 I'm also going to put a reciever under my welding table so it will all interchange. I'll probably make something for a vise, I could make a table extender or some sort, etc. Plenty of uses as far as I can see.
I might even bolt my wood miter saw to an mdf top, and bolt a 'hitch' to it too.
Thanks for looking,
James