I have a company I do aluminum signs for that recently decided they want all future signs to have rounded corners.
I have been rounding them with an electric shear to get by and it's getting a little old doing it that way.
I bought the base of a 1 1/2" corner rounder. I didn't get
the hand lever deal because I wanted to make it foot operated. So,
I bought a porta power to operate it. Eventually I want to get an air over
hydraulic pump but this will do for now.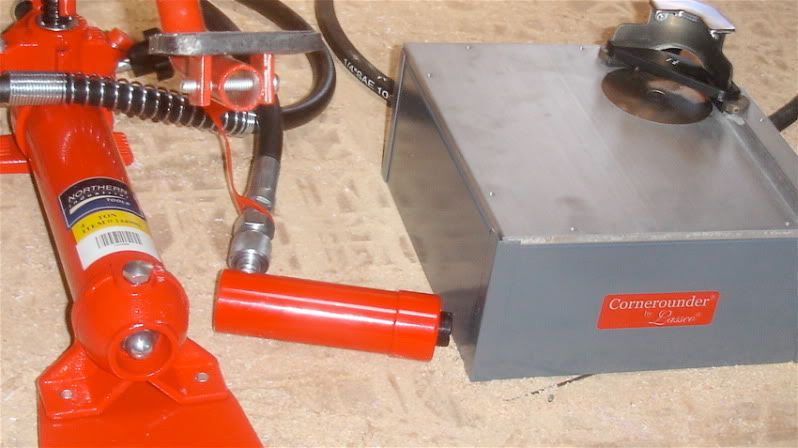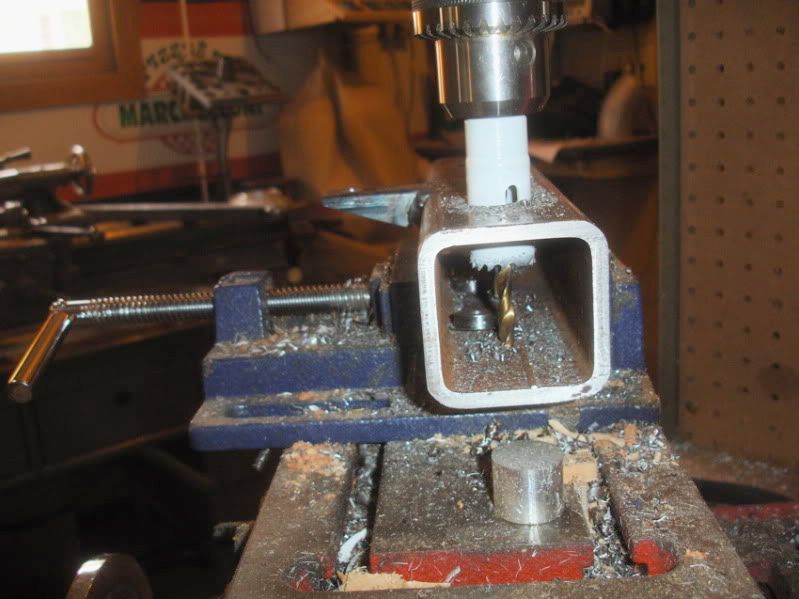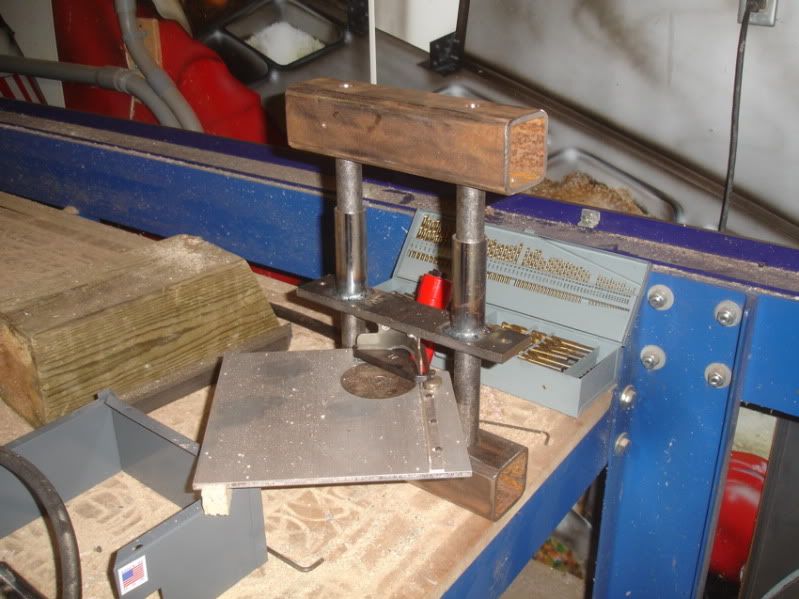 Got it all built & did a test fit on the table. (Put a new PVC top on the table too so it doesn't scratch the aluminum like the other tables do.