Hey guys, a buddy and I are building a smoker at work and we're going to raffle it away. The proceeds are going to benefit the March of Dimes campaign. THought I'd share some photos of the build.
Started with a piece of 24" x .250 wall pipe and marked and cut out the doors. Before finishing the cuts we welded on the hinges to make sure everything stayed in alignment.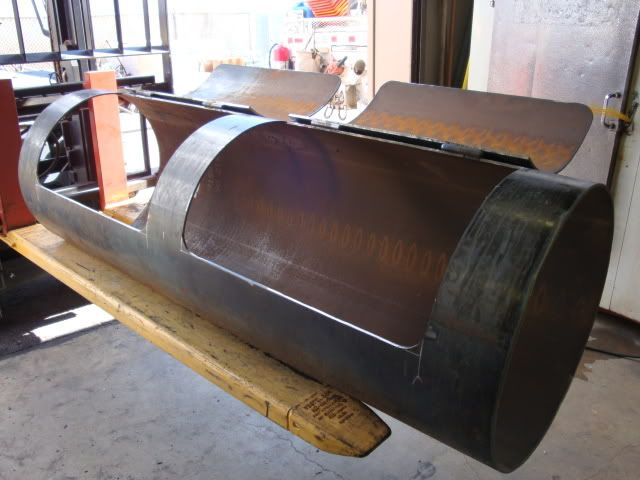 While my partner fabbed up the smoke stacks from some 6" x .320 wall pipe (think they are gonna be heavy enough?)
I worked on fabbing a dampner for between the fire box and the smoke box: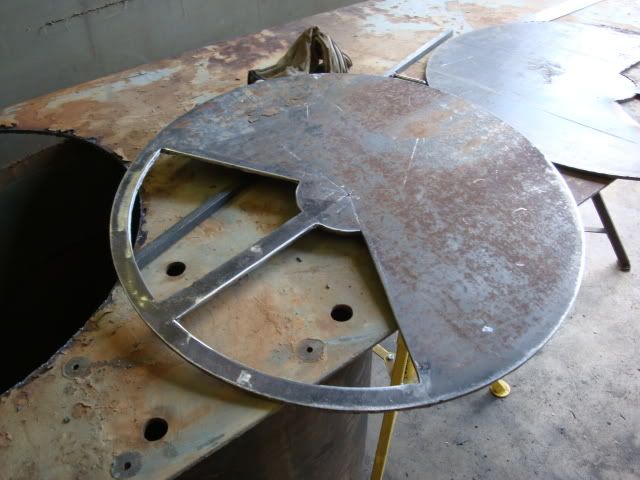 There are 2 of them, one will serve at the plate covering one end of the 24", the other has a smaller diameter and fits inside the pipe. It will rotate on a handle to control the smoke from the fire box to the smoke box.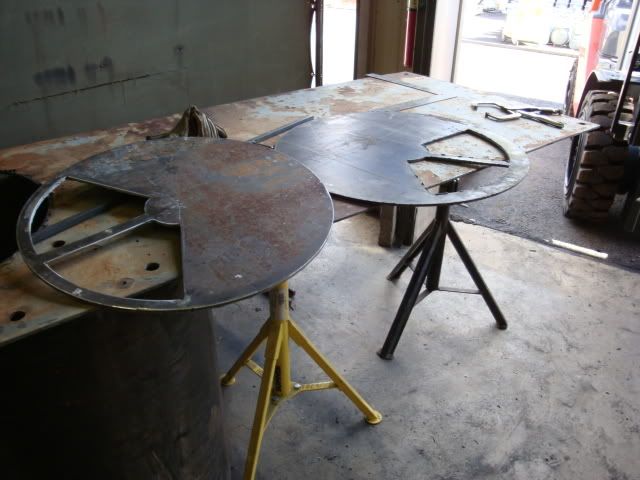 More on the next post.