This is my first project with my Millermatic 211, so I thought I'd post it here.
I got a little break in my work schedule yesterday, so while the kid was in school I knocked a work bench together.
Here's the sketch I did at breakfast: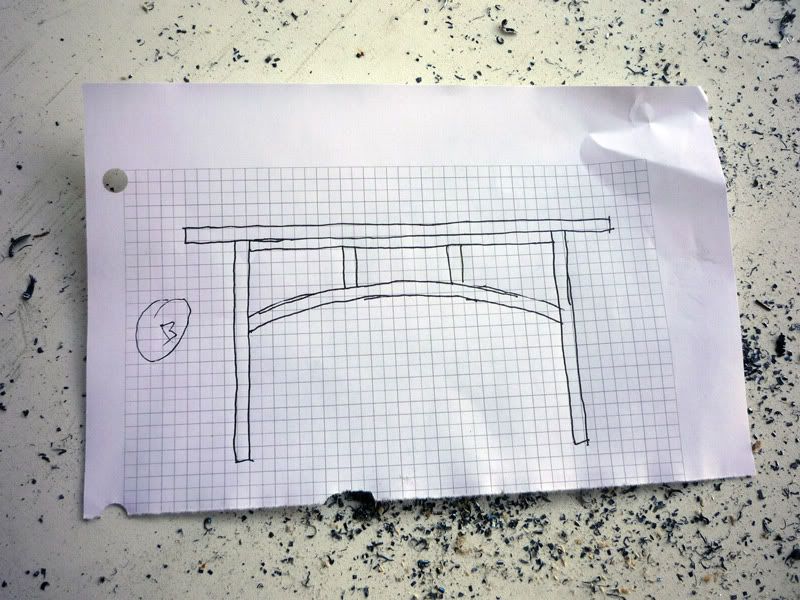 I had to figure out how to bend the 2"x2" tubing. I finally unpacked my cheapo Harbor Freight roller bender. Without dies for square tubing, it was slow going. I ended up having to make a series of cuts to help it along:
Then I just cut the rest of the pieces to match the sketch. The total was 33' of square tubing:
My assembly on this had to be quick (the kid's only in half days of nursery school), and I'm still enough of a novice so that the welds are pretty ugly. But that's what grinders were invented for, right?