I've been a miller welding fanatic for years, but just recently stumbled across this website forum. I'm a Goodyear mechanic by day & a custom car fabricator by night, and I've always trusted miller welders for all my projects.
-Miller Syncrowave 250DX w/ torch cooler.
-Millermatic 210 mig
-Miller spectrum 375 X-treme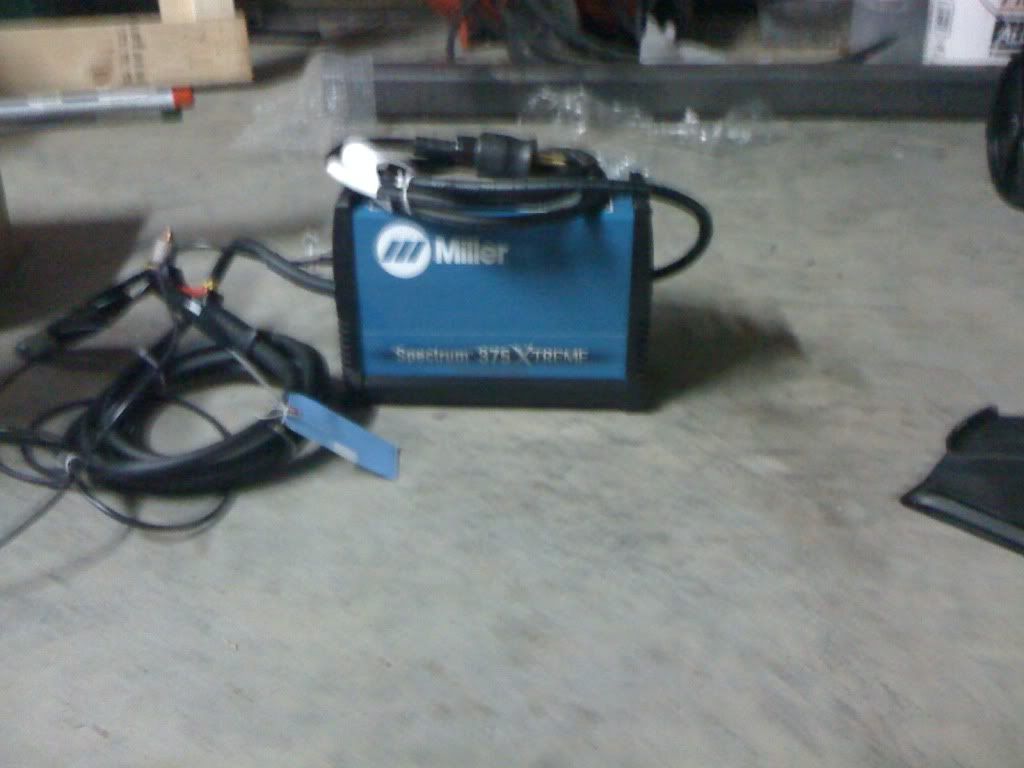 I plan on putting my new Tig & plasma to use building a 3 ton gantry lift hoist.
But starting from this...
2.5"x2.5"x3/16" A500 Steel square tubing (4) 20' pieces
3.0"x3.x0"1/4" 3 18' pieces
2.5'x4.5' 3/8" Plate steel (2) sheets
And an I beam I've ordered but has yet to show up yet...Luckily I live close to an industiral steel/aluminum supply company that has SUPER cheap round + square tubing in nearly any size you could imagine, if you live in kentucky check them out. Sandusky Steel in Columbia Kentucky.
http://www.macraesbluebook.com/searc...ompany=1053401
I'll be documenting my progress with pictures so stay tuned! Thanks for reading along,
Steve