Since I'm getting rid of my Jeep I am going to have to have something to grind on for a while. I have started work on my trailer BBQ smoker and am going to post up like a build thread so here goes. If anyone has done this and has comments, pics or suggestions post em up.
After I picked up my mammoth 250 gallon propane tank and slid it out of the bed of the truck doing even MORE damage to my tailgate than already is there the first order of business was to lop one cap off with the assistance of my wifes cocker spaniel.....I didnt realize tanks are THAT THICK!! Now so you all know, from what I hear, cutting propane tanks is dangerous and should only be performed by proffesionals... which I am not. This one has been sitting vented for 2 years and been filled and drained with water a couple times. I filled it up with water and made my initial cuts with the tank full, then drained it and finished cutting.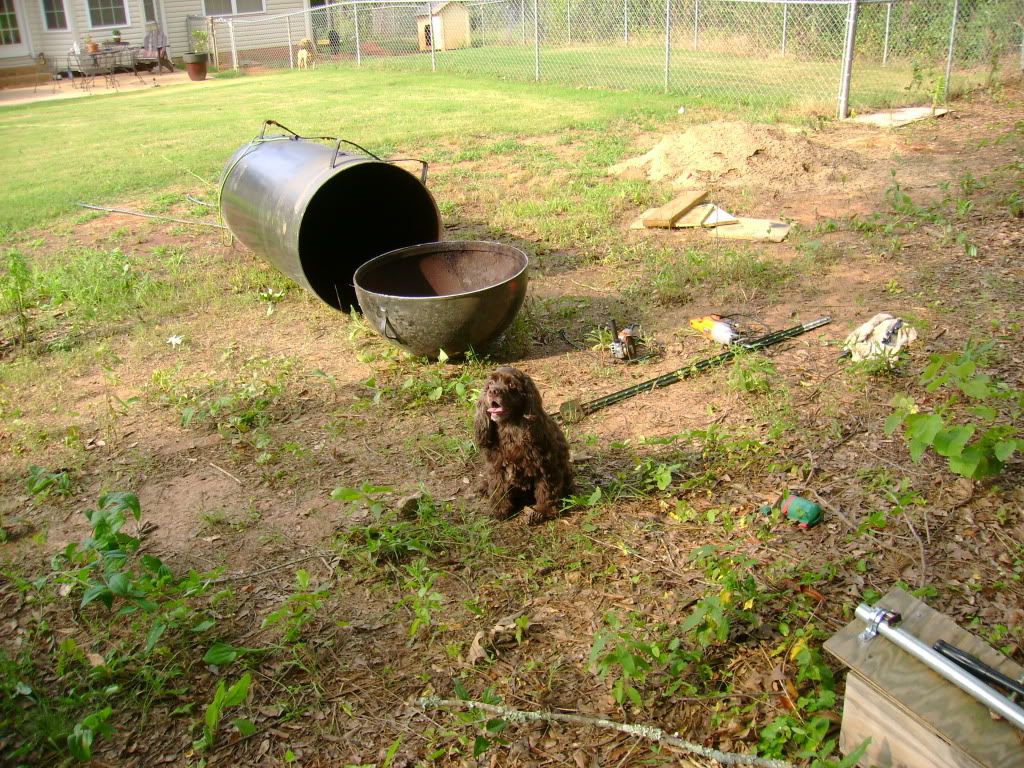 Here is the pre cut marking for the smoke box.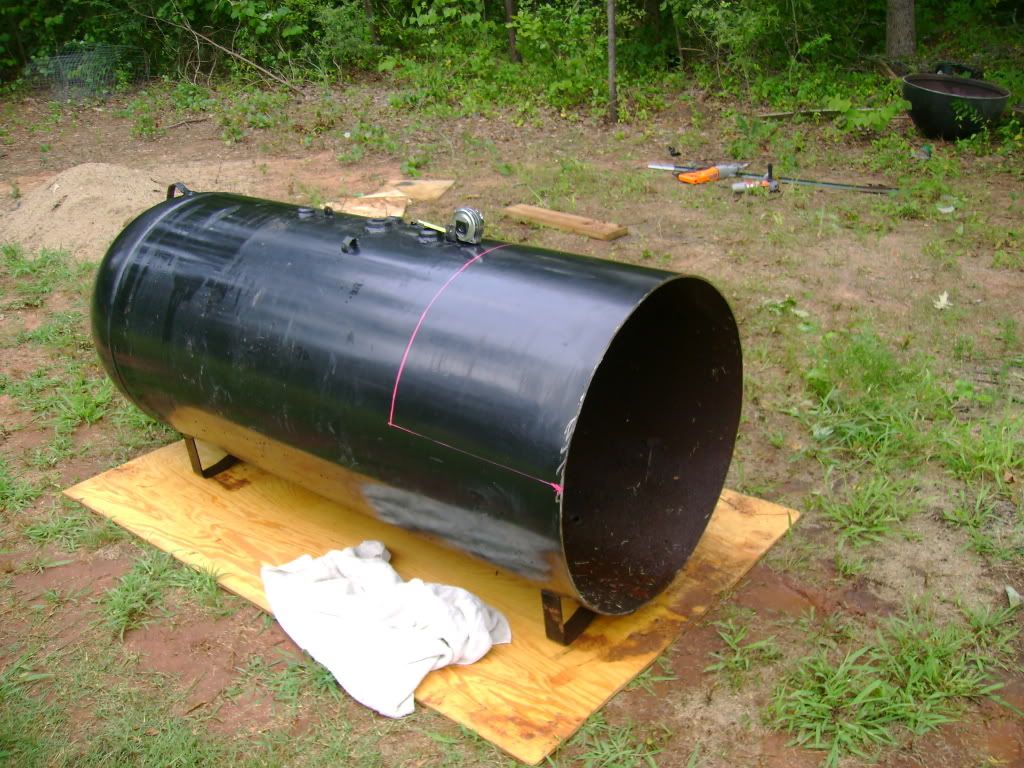 And today came home to make the cuts and 3 cutting wheels and 2 saw-zall blades later we have this.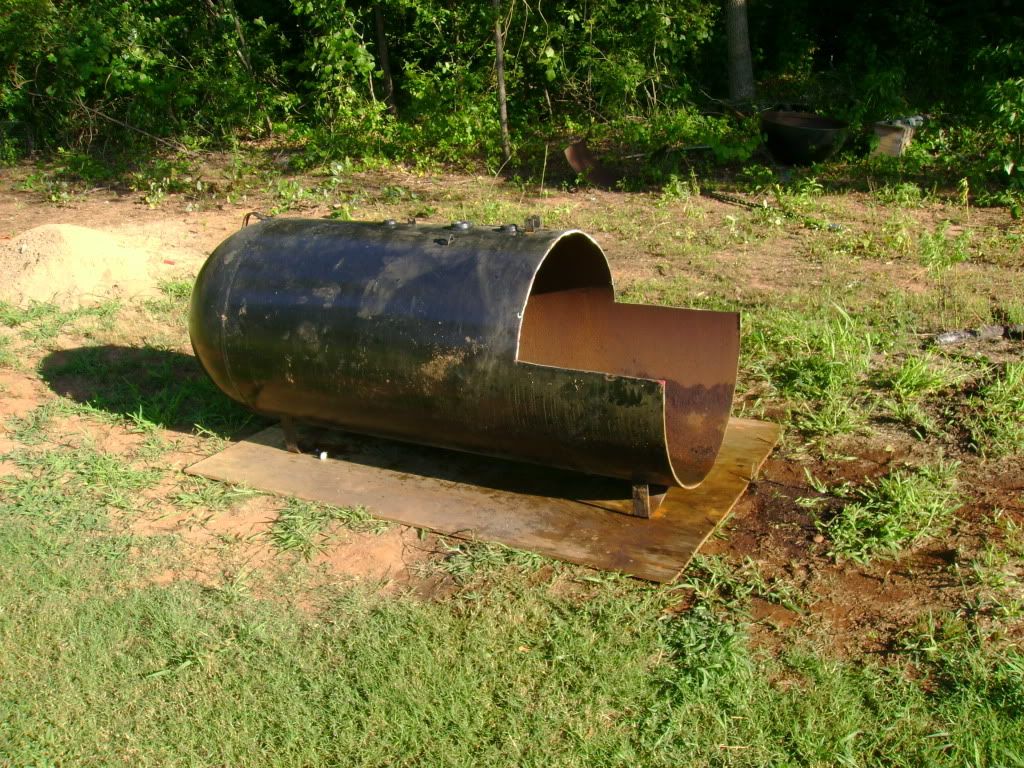 Next time Im just going to fill up the oxygen bottle in my garage and cut with fire.
Now its off to get cardboard to make templates for the smoke box. I will basically seal the cooking area from the smoke box and cover the smoke box with metal. I will put vents and dampers to control the temperature and how much smoke flows from the box to the cooking area. I found a boat trailer today and will be modifying it to the smoker. I also am planning on a sink, propane burner or two, wood storage and cabinets on the trailer.