Thought I would update pics of my cooler now that it's done. Details really make the difference! I named my cooler a
TorchMate 2.6
with no intention of stealing a product name from "Torchmate" (the makers of a cuting table. I ran across their name later on... good thing I capitalized the "M"!) 2.6 represents the capacity of the tank.
The front of the cooler.
I f'd up and got the stickers on a little crooked....ugh!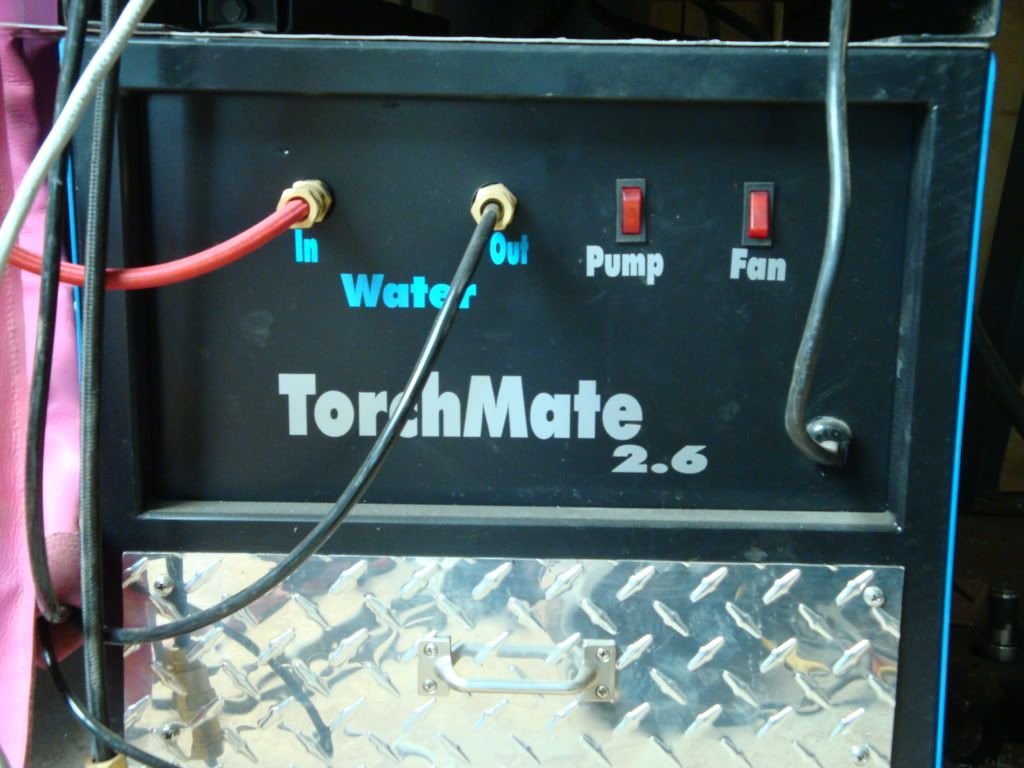 Side View:
The whole setup:
It's not everybody that has a hot pink torch cover!
A buddy of mine made it for me for free. He had the leather left over from another project. I like it cause it stands out and keeps me from tripping on it.