Got my air compressor mounted. 13 HP Kohler, electric start, 30 gallons at 175 PSI, 25 CFM 100% continuous duty.
Got a great deal on it at Tractor Supply of all places.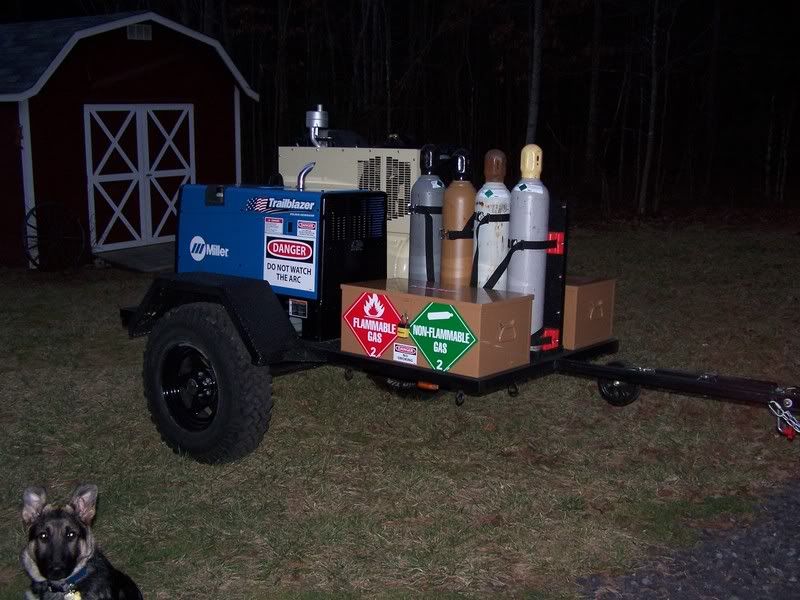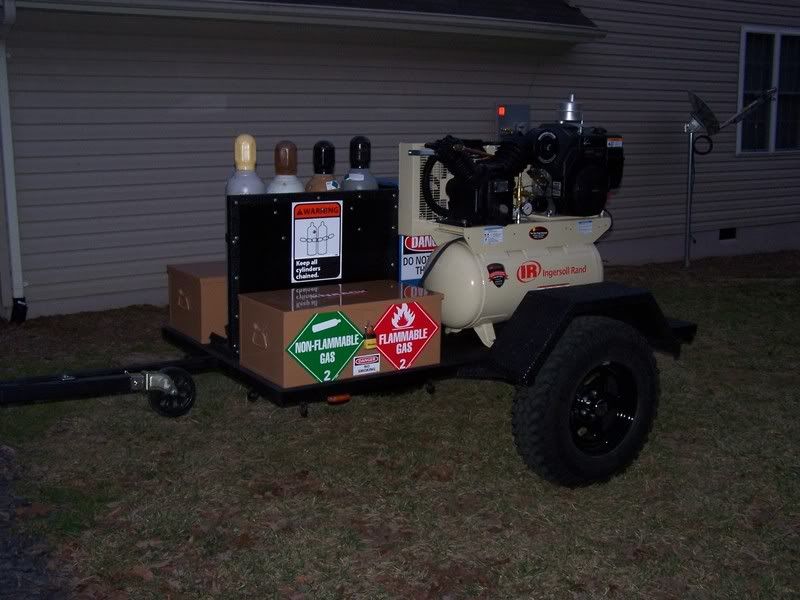 Next up are cable reels which should be here next week, and Monday I'm gonna head down to the LWS and order my wire feeder, freek box, aluminum spool gun and some miscellaneous cables.