Here is a picture of the rig I put together last year at work.
The first picture shows the 4 door wagon I started with, and what I turned it into. Even did the camo myself. And that is the official camo pattern BTW.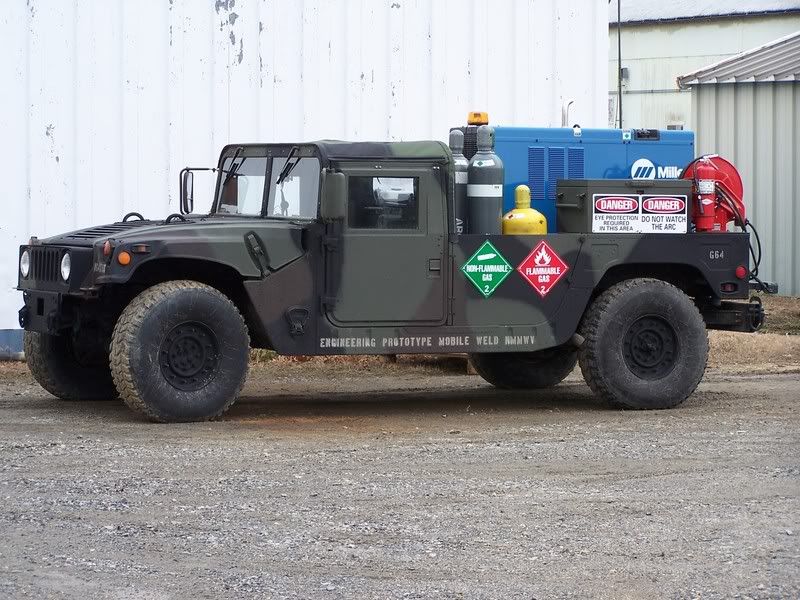 Here's a couple of the trailer I'm putting together for myself.
I'm just finishing the fenders and will mount the air compressor soon. I reworked the tongue jack yesterday for proper travel and powdercoated it black.