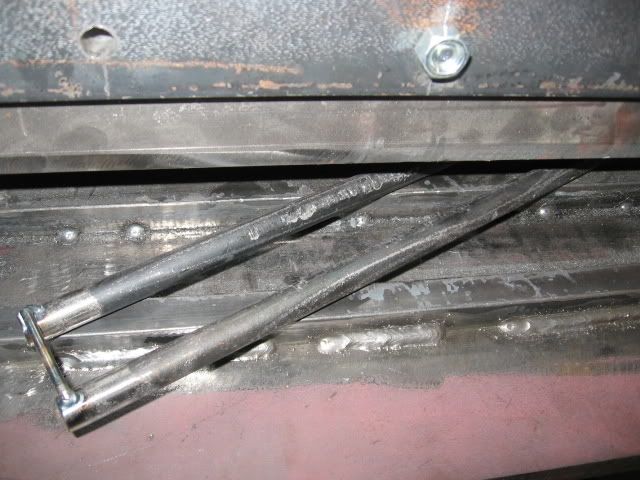 Here is a more detailed pic.
I have the plate, and two 3/4" bars welded to it approx 2" apart.
Then I have two 1/2" pieces of round stock I stuck in between there to get the proper opening.
I did this because this was an experiment and I knew I could change out the round for a smaller or larger diameter if necessary, and also, replace if they wear out.
I'm sure there are other ways to do it, but so far this has worked for me.
And after I posted this, I noticed two (I think) homemade press brakes in the projects section of this site.
-James