I went to a salvage yard to find a something
to work as a table top. Its 10 minutes before
closing time and the guy wants to go home.
I find a piece and we hand load it into my truck.
He says it must weigh 200 pounds. He takes $40
cash. I'm thinking 250 pounds. I take it home
and it measures 40 x 28 x 1 1/4, which comes out
to 390 pounds. I get the frame for the table from
my BIL, and buy some other pieces to finish it off.
I cut 9 inches out the table frame and welded it back
together to make it 36 high. I also welded 2 wheels
on the bottom, so I can move it around my shop (it's
also a wood shop).
Here is a photo with the removable sides installed.
The top has some holes in it which work good for
putting the gun nozzle in, etc. There are also some
1/2 threaded holes which I plan to add some clamps.
Here is a photo with the drawer I made. I used an old bed frame which had been sitting in storage for over 10 years for part of it.
Here is a photo of everything put away. The removable sides slide into the side of the table. This allows me to use this as an extension to my table saw.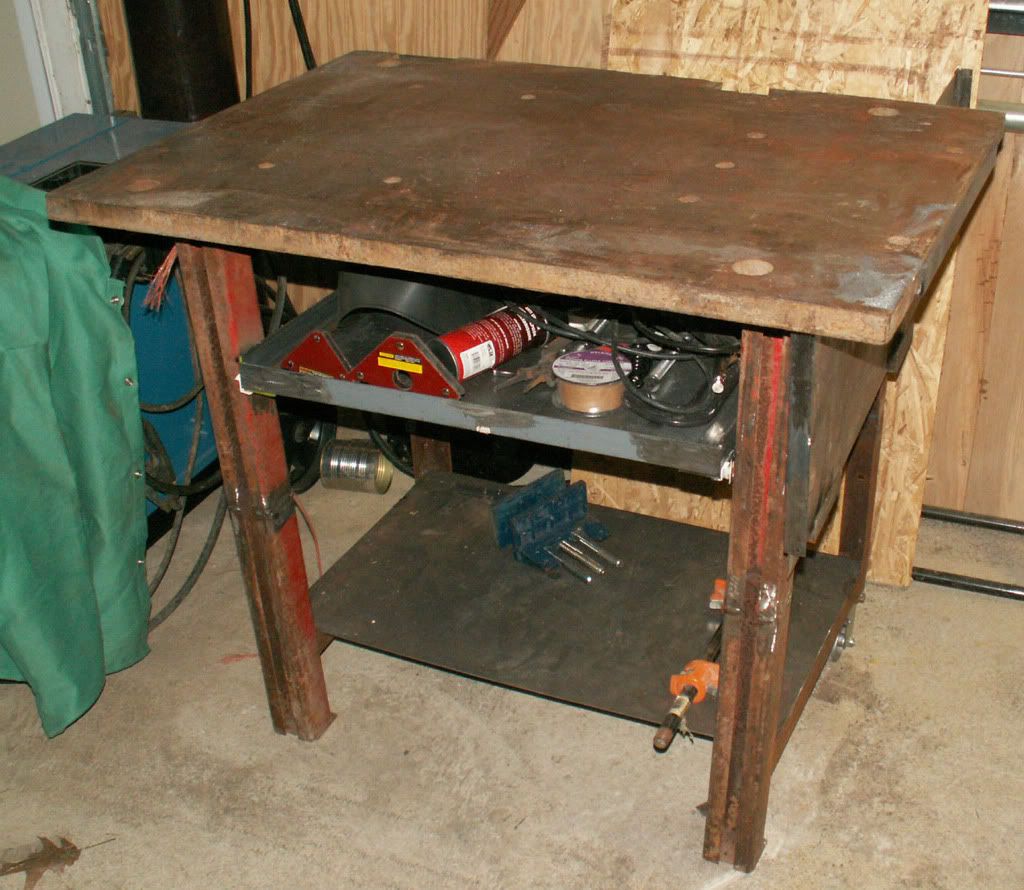 Here is a bad quality photo of a sample weld. On the left is the front side weld, and on the right is the backside weld.
I had a lot of fun building the welding table. There are some bad welds and some good welds (I think). I did learn that without the gas, the welds are terrible.