I had my Dynasty on a dolly type cart, with the small Argon bottle sitting over the wheels. It was decent, but I couldn't haul it out of the van as a unit, and by the time I put everything back on the cart, i could have made two trips.
Now I just carry the welder. That left the problem of the tank.
This cart is small enough that I can pick it up with the tank, and it is secure to the tank.
I've never seen my idea before, but I'm sure it's out there somewhere.
It can also lay down and be level sitting on the handle.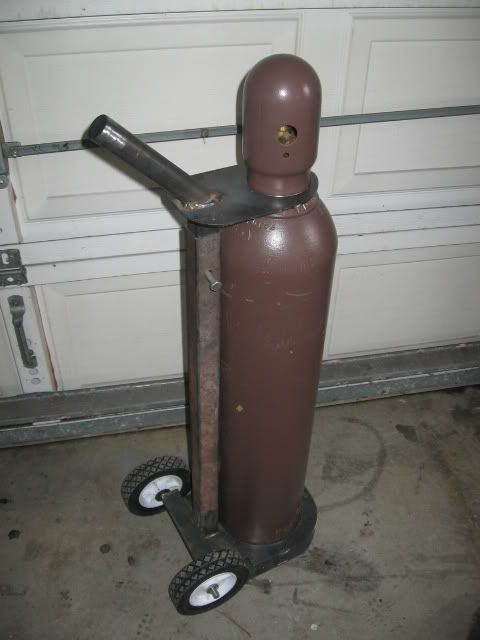 Thanks for looking,
James