the piece of material tacked on top was my practice piece to try to get my heat set and have a place to attach my ground.
I ran beads at different settings.. voltage and wire feed and then would look at the heat signature made on the back of the plate.
After about 2 beads I'd quench that practice plate with water cool it back down, so I didn't get a false indication of enough penetration from the plate heating up.
If no heat signature was present, I'd turn up the machine. So I guess that may be why it seems hot. I just don't trust Mig enough to see a pretty weld and know it has good penetration.
Ideally, I'm shooting for passes that would resemble 7018 stick welds in appearance.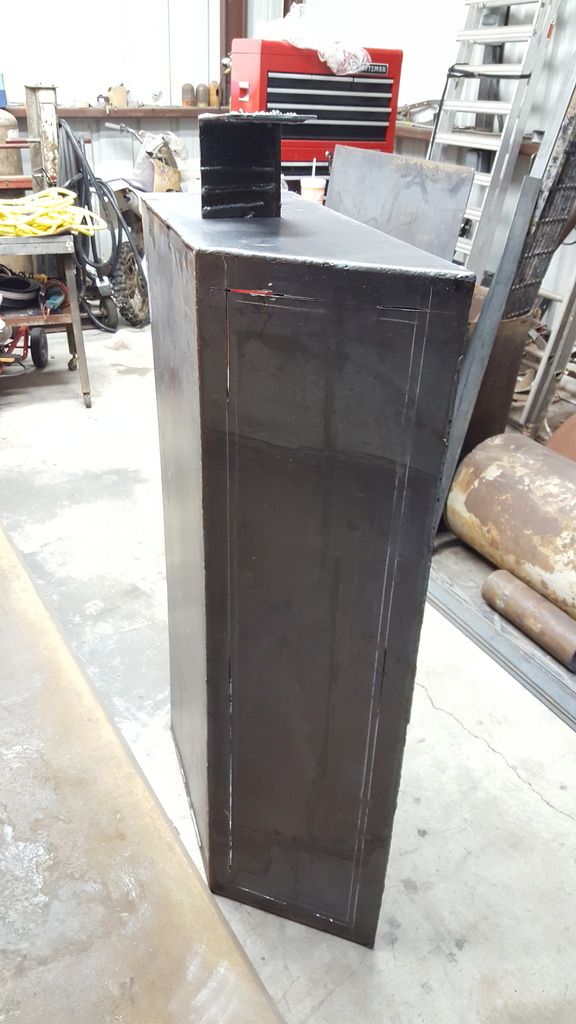 If I knew any welders that did this for a living nearby... I'd buy them a case of beer if they watch me lay some beads and help me get this Mig dialed in.
Really looking to learn how to acid etch welds too if I can score a horizontal band saw to dice coupons up.