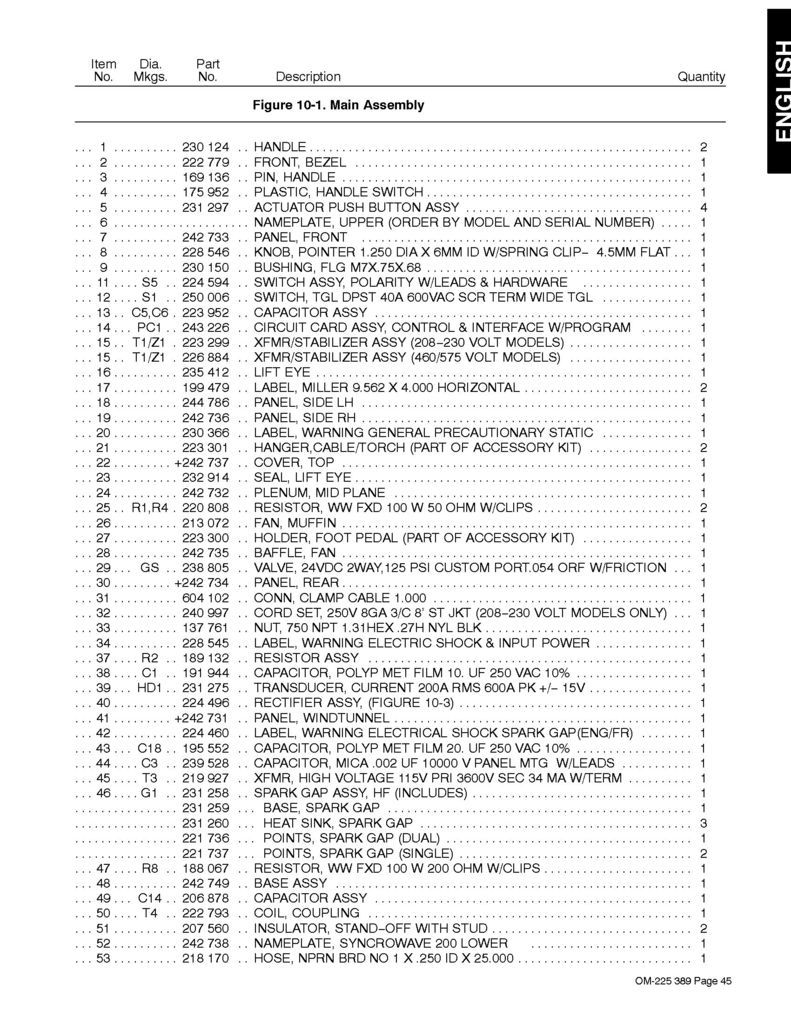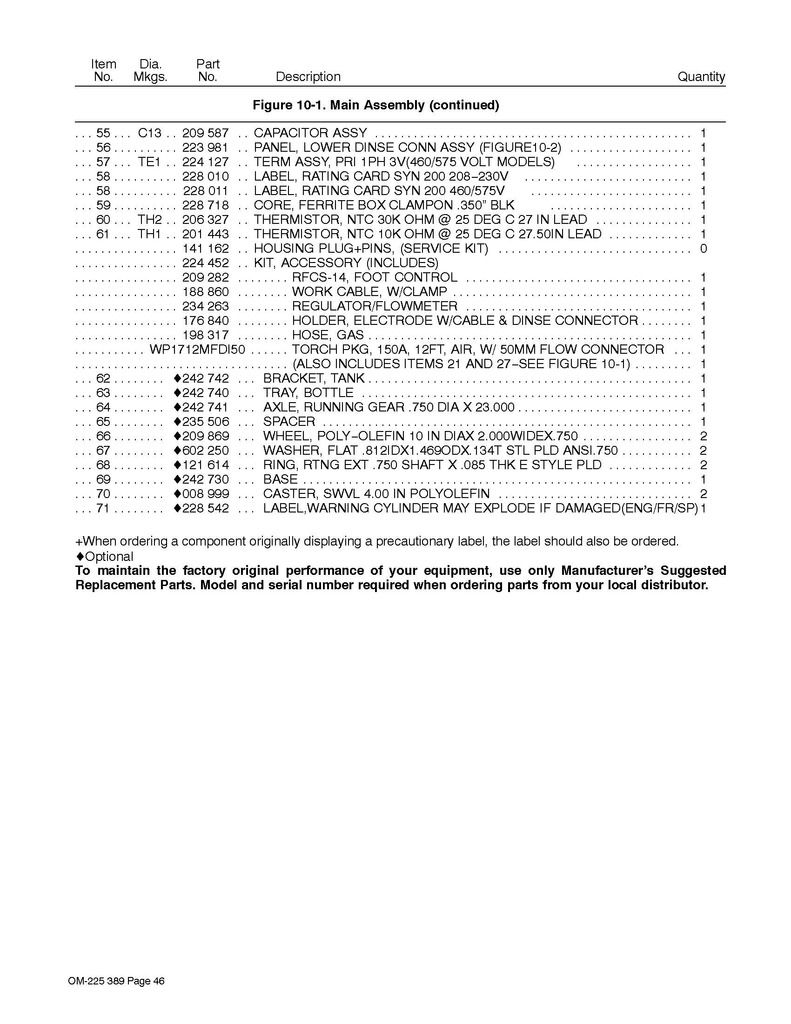 SN: MB07011**

Miller Syncrowave 200
Single Phase 240v

NEW TO ME as of 1st of July 2016, worked fine when I tested it before bringing it home.


Symptoms:

AC TIG welding with remote foot pedal results in blowing a hole into the work piece randomly during a bead. Also with just a torch switch results with blowing a hole into the work piece.

HF works 99% of the time, however when starting an arc, if the arc does not immediately jump, the machine will produce max power and blow a hole into the work piece 100% of the time.

I tested the foot pedal and found a faulty pot in the foot pedal believing this was my fault. I then connected the torch switch, SPST on/off
I have not cleaned the HF points or set them as of yet.

100% Argon with %2 or Pure tungsten will result in the same. It does not matter what I use, results are the same. Mainly happens when machine is cold after a 10-15 warm up the machine stops blowing holes into the work piece.

However I noticed when AC aluminum welding I can set the amps to 60 and the display will fluctuate with the actual arc intensity power [will not hold steady amperage while welding], will go down to 15 back up to 30~ ect.. and the arc noticeably follows reducing and increasing in intensity, I think this would r
ule out the hall sensor since the machine has feed back to the controller and corresponds with the display.
Anyone have a layout or schematic of this particular board? I will take it apart tonight and check the traces and look for cold joints any other advice or suggestions on where to look or troubleshoot this machine? I am decent with electronics however I do not have a scope, but fairly capable with a multi-meter and can read schematics/diagrams.

I have a quote for PC1 repair from:

Industrial Electronics ~215.00 <90 Day warranty
PLC is 25$ evaluation cost without commitment on repair, unknown repair cost estimate. 2 year warranty
waiting on Applied Equipment to get me a quote back.


Below are the suspected faulty parts listed in the posted diagram.
14 . . . PC1 . . 243 226 . . CIRCUIT CARD ASSY, CONTROL & INTERFACE W/PROGRAM
39 . . . HD1 . . 231 275 . . TRANSDUCER, CURRENT 200A RMS 600A PK +/
− 15V

Sorry if I left anything out, just trying to start the thread and get some help troubleshooting this machine. Please ask if something is not clear or need more information!

Thanks,

James