Hey there Gang:
Does anyone have a simple solution to the coffee shakes besides not drinking the crap?? I never use to drink it in my early days, but now I'm nearing a *hair from being 60 years old, I find a slug of it in the morning satifies this old fart.
I work at an Aviation Repair Facility and do all the TIG welding for them besides all the aviation leather Interior Upholstery.
These Photos are Welded assemblies of our Cloud Seeding booms and racks that we have exclusive STCs on all KingAir aircraft. Of course all my welds are subject to NDT, xray, ultrasound, or dye penetrant inspections.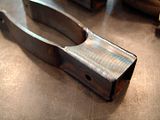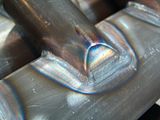 I do take a small amount of pride in some of my welds and they all do get covered up with power coating.
With Coffee shakes, they get a little unstable. I never did try decafe...Does that help at all?
Any suggestions to my coffee fix?
Thanks for reading my boring dilema.
NDAV8R