Man, i gotta strongly disagree with you there!
The OP said he wants to cut steel plate up to 3 ft long as I recall. Correct me if I am wrong.........
I use my plasma to this kind of cutting a lot. Pictured below is a piece of 1/4 inch thick steel cut with a plasma. The dross was not removed on the bottom side because what you are looking at is the 'fall off' piece that was not cleaned. A couple taps with a hammer gets off the dross and leaves an equally straight edge.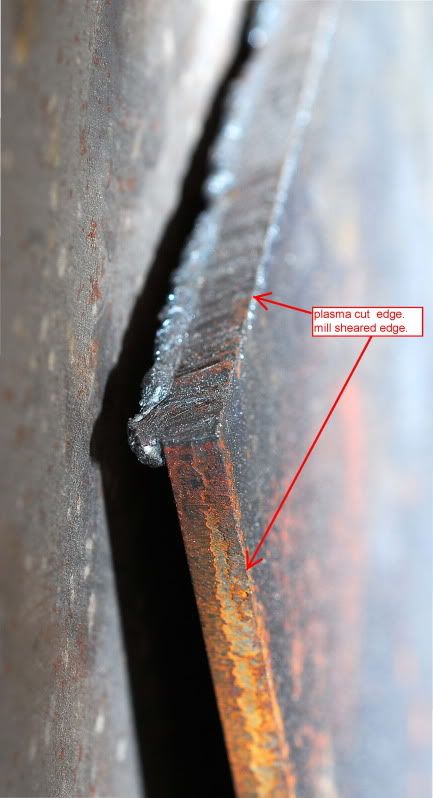 The rusty edge is mill sheared and the other edge is as it came off the plasma. Both are equally straight
! There is no better way to make a straight cut of several feet than to use a plasma machine.
If you are talking about curving cuts then the plasma again wins hands down.

If you want to cut structural members and shapes then the nod goes to a carbide toothed blade saw such as my Makita LC1230........ pg