A buddy of mine built these bikes from scratch. Did all the welding, and metal fab work. Thought you guys/gals would like to see some pix. Checkout the link for some really good shots of him, his girlfriend and a bunch of other cool stuff. Just go up to the "gallery" and click on Slim's pic and more will come up. Here's one I took at the last LA Calendar show in Long Beach. I can only wish I had this kids kind of talent for building motorcycles. Enjoy.
http://www.caballerophotography.com/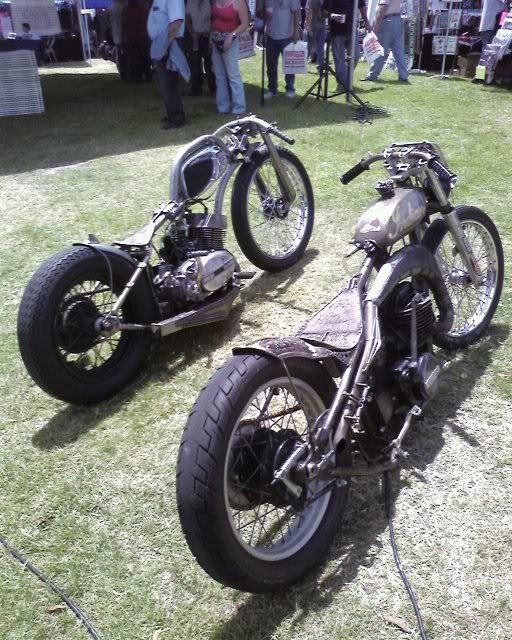 The one on the left started out as a RD400. Right is/was a Indian dirt bike.
--Warning-- There may be a exposed ****** or two in the portfolio.